Filchar is a package of 2 softwares.
These programs are designed to help developers in 8-bits file edition.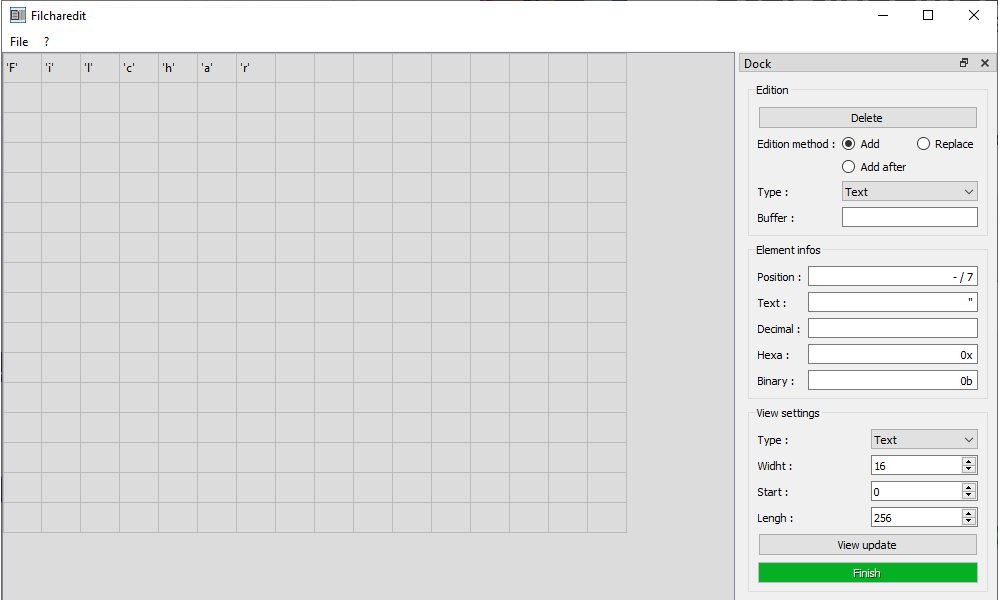 Description
Simply edit the binary content of a file. With its resizable table, act on the file's bytes in the desired format.
Features
Drop file to open
Add / Replace / Remove Byte
View data in a table of user editable size
Multiple editing formats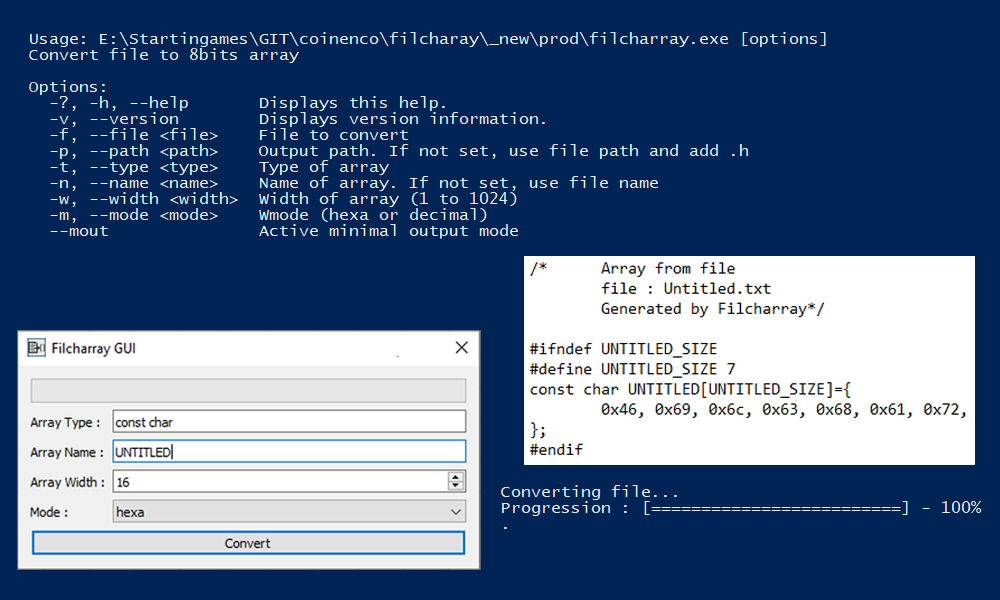 Description
Convert any file into an 8-bits array formatted for use in C/C++ header.
Features
Drop file to open
Command line engine + Windows user interface
Editable array size
Editable array name